/ People
New member of the RSC Board of Trustees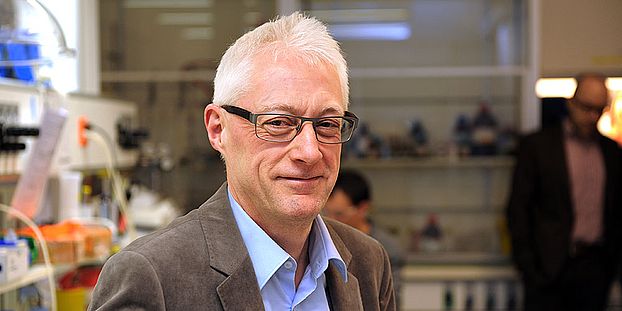 Ed Constable has been appointed as a member of the Board of Trustees of the UK's Royal Society of Chemistry following the 2023 elections
Ed Constable has been appointed as a member of the Board of Trustees of the UK's Royal Society of Chemistry following the 2023 elections. The official announcement has made at the RSC Hybrid Annual General Meeting (AGM) on Wednesday 12 July 2023.

The Royal Society of Chemistry represents chemists and chemistry in the UK and is well known to our department through its prestigious journals such as Chemical Communications. The RSC is a charity governed by its Board of Trustees. The Board of Trustees consists of up to 18 members, nine of whom are directly elected by the membership.

Ed is proud to take on this new role, promoting the cause of chemistry in the UK, Switzerland and Europe.