/ People
SNSF Advanced Grant for Prof. Stefan Willitsch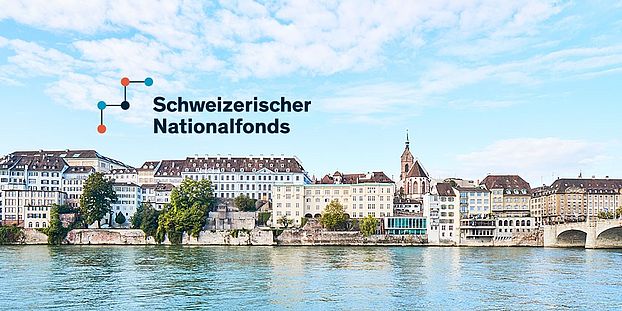 The Swiss National Science Foundation (SNSF) has awarded a highly endowed SNSF Advanced Grant to Professor Stefan Willitsch from the Department of Chemistry.
With the SNSF Advanced Grants, the SNSF supports leading scientists in Switzerland who take unconventional and often risky paths in their research to gain new insights. At the University of Basel, three researchers receive such a funding award, inlcuding Prof. Stefan Willitsch from the Department fo Chemistry. The selected projects will be funded with more than two million Swiss francs each over a period of five years. Of 232 applications submitted to the SNSF last year, 24 projects qualified for funding.
The SNSF Advanced Grants were launched in 2021 to provide researchers at Swiss institutions with a substitute to the ERC Advanced Grants, for which they are currently not eligible to apply, as Switzerland is considered a non-associated third country by the EU's Horizon Europe research program.
Controlling chemistry using quantum logic
In his project, chemist Prof. Stefan Willitsch will investigate how approaches from quantum logic can be used to study collisions of molecules and decipher the dynamics of chemical reactions.
The development of experimental methods that can be used to control and manipulate individual isolated quantum systems has come a long way in recent years. Such methods are also highly attractive for chemical research, but the relevant techniques for complex quantum systems such as molecules are still in their infancy.
Willitsch's ambition is to merge the fields of quantum science and chemical dynamics. In doing so, he aims to open up new possibilities for studying collisions between molecules and chemical reactions, while making a broad range of molecular systems available for applications in the quantum sciences.
Stefan Willitsch has been a professor at the Department of Chemistry at the University of Basel since 2008.
Research group website https://coldions.chemie.unibas.ch/en/
________________________________________________________________
Continuation of SNSF Advanced Grants in 2022
Also in 2022, Switzerland is considered a third country not associated to the Horizon Europe program. The Swiss government has therefore mandated the SNSF to continue its transitional measures "SNSF Advanced Grants" and "SNSF Swiss Postdoctoral Fellowships" in 2022.
The SNSF Advanced Grants 2022 call will open on 1 August, and researchers will have until 1 November 2022 to submit their proposals. These grants are intended for researchers who wanted to apply for an ERC Advanced Grant this year in order to conduct innovative and high-risk research in Switzerland.